Automotive Window Tinting and Car Window Tinting are just some of the services that Southern Cross Window Tinting offer to Melbourne and the surrounding areas.
There are many different benefits to having your car windows tinted and these are all listed below.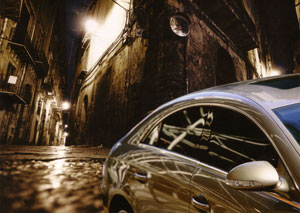 The Worlds Most Advanced Automotive Window Film
UV Protection,
Heat Rejection,
Glare Reduction,
Auto Security
Now you can really enjoy motoring with automotive window films from MEP films.
Your car will be cool and comfortable on the inside and look great on the outside. There's a film whatever look and comfort level you need. And for added security there's Magnum Security Film. Designed to protect you and your care, wherever you are.
Just look at the benefits you'll enjoy.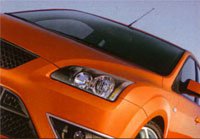 Reduces Heat
Prevents the transfer of solar heat by up to 60% leaving you cool and comfortable inside your vehicle.
Blocks UV Rays
Blocks up to 99% of UV rays, so you can enjoy the view and the sunlight without the damaging ultraviolet rays.
Glare Reduction
Reduces up to 60% of road glare making driving so much safer with less eye strain and fatigue.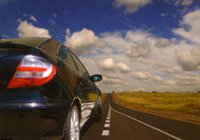 Enhances Appearance
Your vehicle will look great with smart, sleek window film to give it a unique and superior finish.
Helps Prevent Fading
By blocking UV rays and reducing heat transfer MEP window films help prevent the premature
aging of your car's interior.
Improved Fuel Efficiency
Reduced heat transfer means air conditioning systems do not have to work as hard to achieve driving comfort, reducing wear and tear on the A/C system andimproving fuel efficiency.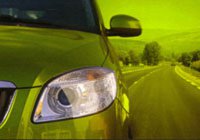 Increased Safety
In an accident glass shards are more likely to stay together, secured by the high strength bond between film and window glass.
Boosts Resale Value
The reduction in fading and cracking of your car's interior and its superb appearance helps to preserve its resale value.
Professional Installation
Once professionally installed your film will adhere to the window without bubbling or cracking. It is also a scratch-resistant coating which will provide a durable surface against normal wear and tear and cleaning.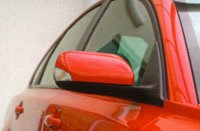 The Ultimate Performance
The most extraordinary performance you'll see (and feel) for those who desire the very best.
Ultima has all the highest performance qualities you'd expect from a top-of-the range MEP Films automotive window tint, but this one is in a class of its own!
A twin metal coating sets Ultima apart, with two porous sputtered nickel alloy layers creating incredible strength and endurance with the most refined finish imaginable. With a lifetime warranty against colour fading, peeling and demetalisation, there can only be one choice.
Premium quality, incomparable performance and stunning looks mean Ultima is the best window tint for your car!
The Ultimate Benefits
two porous sputtered nickel alloy layers
create incredible strength and endurance
superb colour and sheen is created by the Nickel alloy layers
blocks 99% of harmful UV rays
stops 60% of heat entering through windows
dramatically reduces dangerous glare by 60%
lifetime Nationwide Warranty
shadow grey colour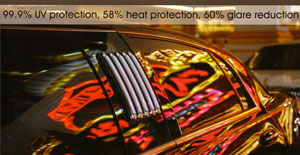 Grange Automotive Window Film
Advanced Technology Providing Lifetime Protection
sputtered nickel alloy layer
blocks 99.9% of the sun's damaging UV rays
reduces heat transfer through glass by 58%
patented, scratch resistant coating
ultimate glare reduction plus reduces interior fading
incredible strength and toughness
stunning appearance
boosts air conditioner performance
lifetime Nationwide Warranty
dark grey colour
Stealth Automotive Window Film
Stealth Benefits
metallised aluminium layer for high heat rejection
eliminates 99% of UV rays
enhances external appearance of your car
56%heat rejection
dramatically reduces glare- by almost 60%
superior strength
patented scratch resistant coating
enhances safety and privacy
charcoal colour
10 year Nationwide Warranty
Magnum Automotive Security Film Protects Against Theft and Vandalism
---
Magnum Auto Security Film with 35% visible light transmission (MASF 35) is designed for the side glass/windows in vehicles to substantially increase protection against theft and vandalism when compared to the same application of standard window film.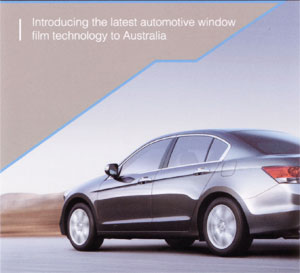 Feel Secure with Magnum
total thickness in excess of 115 microns
multi laminated for strength
withstands multiple attacks
heat forms and trims with ease for application to curved glass
unsurpassed hardness, patented scratch resistant coating
designed with capability for application to factory tinted glass
patented heavy duty 4.5kg pressure sensitive mounting adhesive
clear uninterrupted viewing- day and night
fade resistant, will not turn purple
helps prevent the shattering of glass in the event of an accident
available clear and tinted
Eminm non-metallised Automotive Film
technologically advanced with unsurpassed optical clarity
unsurpassed hardness, patented scratch resistant coating
patented state-of-the-art high performance resin mounting adhesive
low light reflectance giving clear uninterrupted viewing- day and night
patented manufacturing process permanently embeds the colour into the polyester using hydrocarbons
and organic substrates.
Film is enhanced with multiple layers of UV absorbers ensuring it is fade resistant and will not turn purple
AT-EMINM 35 jade colour
AT-EMINM 17 dark jade colour
The world's most advanced residential MEP films also offer energy rated solar films, safety & security films, and decorative & designer films for the home and office.
Why You Can Rely on MEP Films
the world's most advanced window films
nationwide network of accredited installers
dedicated nationwide customer service
a track record of over 20 years
Australasia-wide warranty
compliance with Australian Standards AS/NZS2208
comprehensive range available